Stannous fluoride and its therapeutic approach in combating oral diseases in the elderly.
The adult population in the United States is growing older and living longer than ever before.  Currently 1 in 8 or about 41 million people in the U.S. are over the age of 65.  The elderly population is exploding and keeping teeth longer.  Oral diseases are common among older adults.  Risk factors that cause poor oral health include factors such as inadequate oral care, lack of mobility, cognitive and physical challenges, as well as lack of finances, lack of commitment to oral care, and lack of regular professional dental care. (1,2)  Only about 50% of the U.S. population goes to the dentist. Less than 40% of the elderly seek regular dental care. (3)  Dental decay is rampant and chronic gingivitis and periodontal disease is prevalent in the senior population. Statistics reveal that 33% of elders suffer from untreated dental diseases such as dental caries, and 56% suffer from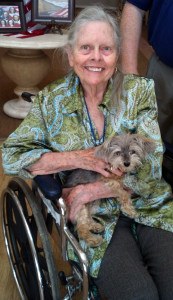 untreated periodontal diseases and abscesses. (1)
Many risk factors such as growing older, and physical and cognitive challenges cannot be avoided or necessarily modified.  Risk factors that can be modified to improve oral health for elders include increasing frequency of dental visits, increasing access for care, through mobile dental providers and portable equipment, and improving overall patient compliance for oral care through education and oral hygiene instruction.  (1,2)
Dental hygienists play a critical role with the oral and systemic health of their patients.  They provide preventive and therapeutic clinical care for elders and serve in many public health settings.  Dental hygienists recognize the importance of patient education and provide valuable oral care instruction as well as recommendations for therapeutic products. Dental professionals believe that daily oral care maintenance for elders in many cases is the key to staying healthy and aging successfully.  Many studies show that maintaining oral health as well as treating oral diseases in the senior population will positively impact systemic health as well as lower medical bills. (2,4)
Oral care education for elders includes hands on, effective oral care instruction as well as recommendations for therapeutic products that positively improve and maintain oral health.  Products that contain ingredients such as stannous fluoride have decades of valuable, documented benefits for people of all ages.  It has been proven to be highly effective in fighting dental diseases such as tooth decay, root caries, dentinal sensitivity, improving bad breath, reducing tartar build up, as well as fighting gingivitis and periodontal disease.   This ingredient is also highly valuable due to its bacteriocidal and bacteriostatic properties.  No other fluoride can claim this dual function in fighting oral diseases.
Dental professionals have favored stannous fluoride products over many years. Its positive research findings, therapeutic benefits, patient testimony, and clinical observation support its a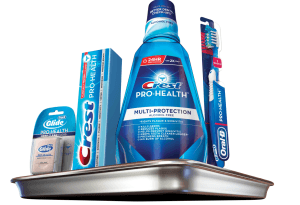 dvocacy.  Proctor and Gamble's oral health division, better known as Crest Oral-B, has utilized stannous fluoride in many of their over the counter products.  In 1955 Crest launched its very first clinically proven fluoride toothpaste campaign with "Look Mom-no cavities!".  This campaign became the dental patient's goal – healthy check up's and no cavities. In 1960 the ADA officially documented that Crest effectively prevents tooth decay.  In the following years Crest developed many professional dental products that have been purchased and used by many individuals worldwide.  This household brand has allowed children as well as adults to improve and maintain their oral health and continue to get good check up's.
In 2006 Crest launched its Crest Pro-Health line with stabilized stannous fluoride.  This particular line of products has made a huge mark within the dental hygiene profession.  Their well-known claim to fame includes fighting dental caries and therapeutically treating periodontal disease, along with fighting bad breath, reducing stains, tartar build up, and dentinal sensitivity, all of which are a big concern for many patients and dental hygienists. With the ever increasing needs to maintain oral health for seniors, Crest Oral-B introduced the Pro-Health for Life line of products from toothpaste to floss. It has become a favorite of many dental hygienists as well as seniors.
Elders rely on expert opinions from skilled professionals like dental hygienists, to inform them of the most effective oral care products on the market.  Given the fact that many elders do not seek regular professional dental care, and dental decay is still the #2 disease in the United States, elders must purchase and use the most effective agents available.  Seniors insist on purchasing only the most reliable and effective oral care products for their needs. Many elders are on a fixed income and need to make the most of their oral care purchases.
Systemic health is a topic of concern for many adults and dental professionals. Oral health impacts systemic health and effects medical bills for many seniors. Seeking professional dental care and utilizing the best, most therapeutic over the counter products can positively impact and benefit the overall oral health of the senior population and help them enjoy their retirement years. (3)
(1) PrevMed – The-Systemic Link-Presentation-v2-0911
(2) Harris, G.   Seniors Benefit Resource – A Guide to Expanding Dental Provider Service
(3) Brady, Lee Ann, DDS,  AZDHA August, 2014 Annual Scientific Conference.
(4) Collins, J., RDH, CDA, Unrelenting Pursuit of Periodontal Treatment. RDH, March 2015