Personal Dental Hygiene Program
Mobile Dentistry of Arizona is proud to announce our Personal Dental Hygiene Program (PDHP).
The PDHP program was created to address the following:
Many of our patients need additional assistance maintaining proper oral hygiene: thorough brushing AND flossing.
Many medications can promote dry mouth and deterioration of tooth enamel.
Optimal oral hygiene supports the mouth/body health connection.
In the comfort of your own home
Provided in the comfort of your loved one's own home, a Mobile Dentistry of Arizona professional will provide this personal service which includes a thorough brushing, flossing, and oral inspection. A professional strength fluoride varnish is applied to the tooth structures. Dentures and partials are also thoroughly cleaned and inspected. A professional's watchful eye helps ensure an individual's dental well-being throughout the year.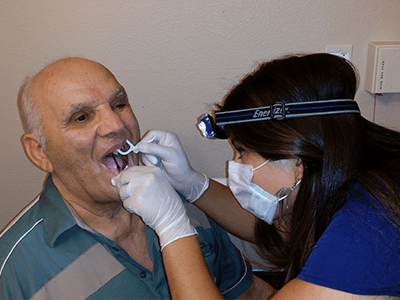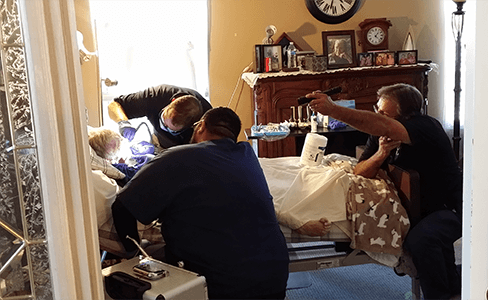 Convenient Billing
The Personal Dental Hygiene Program (PDHP) is provided at a very nominal fee, with monthly billing that is convenient for you. We are pleased to answer any questions you may have, and determine if your loved one is a candidate for this program.
To learn more about our PDHP program please call 480-313-3310. We look forward to hearing from you!
Mobile Dentistry of Arizona   2733 N Power Rd., Suite #102-449  Mesa, AZ 85215
Phone: 480-313-3310   Fax: 480-772-4032