Welcome to the 2020 AHCA Giveaway!
Please fill out the form to be entered to win a new Vivid Plaqout Water Flosser!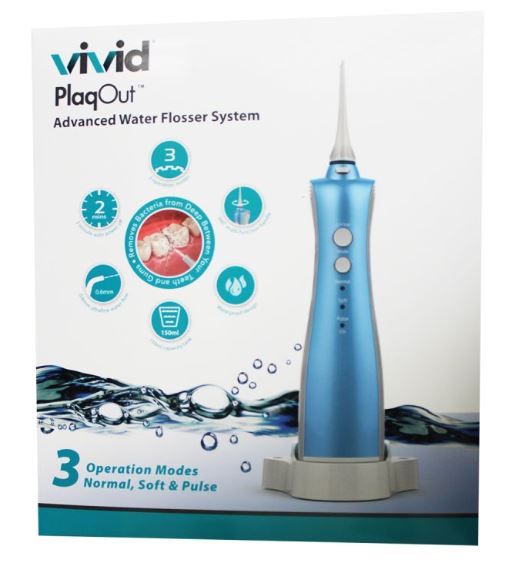 – 150ml Water Flosser With Rechargeable Stand
– Removes bacteria deep between teeth and below the gum line where brushing and flossing can't reach. Makes you feel clean and fresh.
– Massages and stimulates gums to improve circulation and keep your gums strong and healthy.
– Ideal for cleaning around dental ridges,braces and crowns.
– Ergonomically designed handle and 360° rotated nozzle,let you easy to control water flow to reach all areas of the mouth.
– Most convenient for water refill.
– Nozzle release button,easy for taking down nozzle.
– Li-Ion battery charges while sitting on cradle.
– 3 operation modes (Normal,Soft,Pulse)with LED indication,deliver a water pressure of 40 to 90 PSI.
– 2 minutes Auto-timer.
– 150ml large capacity water tank,dual design for easy water refill.
– Inductive charging, worldwide valtage(100-240V)
– Waterproof design.
– Low noise design(≤75dB).
– Product size:75L x 110W x 301Hmm.
2020 AHCA Virtual Conference Giveaway