Mobile Dentistry of Arizona's professionals feel it is a privilege to care for the patients we assist everyday. Our practitioners are dedicated to our profession and our families, as we continue to grow and self-educate in many aspects of dentistry. This continual growth allows our team to stay on the leading edge of dental care and best practice options for our patients.
Mobile Dentistry of Arizona as a practice proudly supports, serves, and participates on many committees and associations in Arizona. These associations include the ADA, AGD, ADHA, MOLAR, AALHA, MEAPA, AHCA and the Alzheimer's Association, to name a few.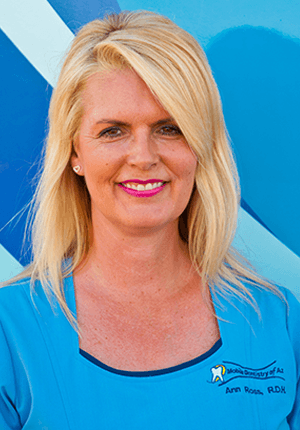 Ann Ross, R.D.H., B.S., A.P.
Ann is a preventative oral health professional who has graduated from an accredited top dental hygiene program at the University of Iowa, is licensed in dental hygiene, and has been passionate about her profession for over 20 years. She provides educational, clinical, administrative, and therapeutic services supporting total well-being through the promotion of optimal oral health.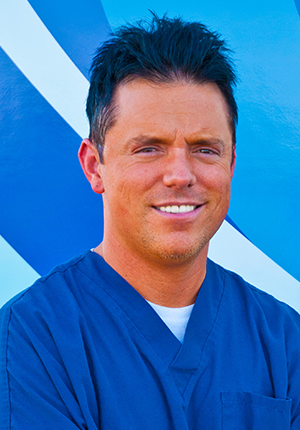 Dr. Mark Hank
Dr. Hank is an Arizona native who attended Arizona State University and graduated from University of Washington Dental School in 2003, which is one of the top dental schools in the nation. Dr. Hank has been with Mobile Dentistry of Arizona since its inception in 2009 and is highly requested by families and physicians in Arizona. His skill and patience with our residents are true assets.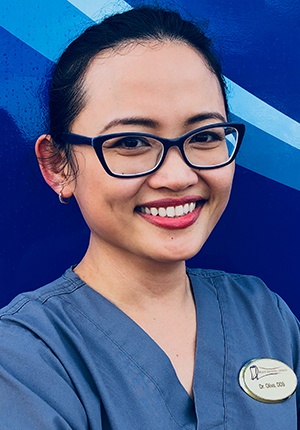 Dr. Josie Oliva, D.D.S.
Dr. Oliva graduated from the University of Illinois College of Dentistry in 2009. She enjoys seeing patients of all ages and performs all aspects of general dentistry. She takes pride in treating her patients with care and respect. In her spare time she likes to travel and spend quality time with her family.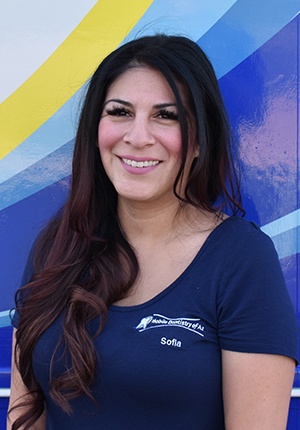 Sofia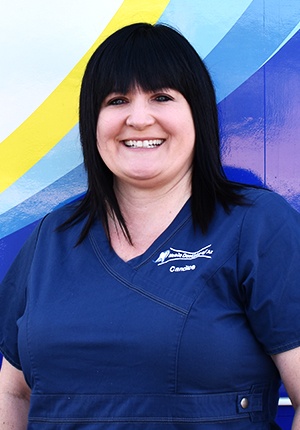 Candace
Candace has over 10 years of experience in dental assisting. She currently specializes in our Personal Dental Hygiene Program (PDHP) where she cares for the oral health of seniors in the comfort of their own homes. She received her certification in Dental Assisting from the Dental Auxiliary Training Academy.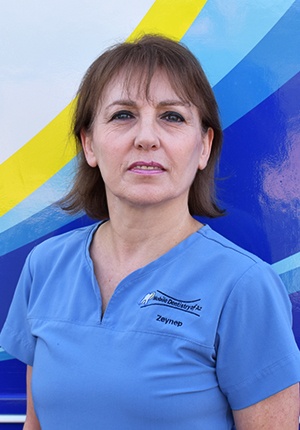 Zeynep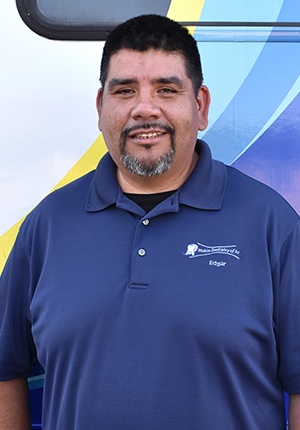 Edgar
Mobile Dentistry of Arizona   2733 N Power Rd., Suite #102-449  Mesa, AZ 85215
Phone: 480-313-3310   Fax: 480-772-4032